Meet the hendersons photography ideas
Blog - Dan Henderson Photographer
They are intrinsic qualities that cannot be ordered from B&H Photo or bid on at . a doubt, a difficulty, decide something or form an idea of what to do. When I call , he instructs me to meet him in an hour on the veranda of a. When I call, he instructs me to meet him in an hour on the veranda of a certain .. But the idea ultimately proves unproductive, so I decide to do. Pete Henderson Photography - S40 4BY Chesterfield - Rated 5 based on 5 The meet before really helped Pete to understand what we wanted from the day. a few conversations to clarify what we were after and Pete had lots of great ideas.
Vision 3, Flowering Transition, Curated by Hayward Gallery for Art Night Image courtesy of the artist and Art Night. This clay body is one of a number of characters who will be in the performance. The working title for the character is The Source. Do you consider the work you are making at Cass to be self-portraiture?
During the induction, we were talking about thousands and thousands and millions of years ago when you were in the mud, maybe you were a trilobite or something like that. The medium of ceramics lends itself to transformations. The process of production can be really intimate, because the material is so malleable and in such close proximity to your hand and body as you work with it. I paint automatically, using a method that is almost like meditation: I flow with time and colour.
Sometimes, when I return to a painting, I wonder who painted it, and with the clay body I feel the same way. The Source is one of a number of characters who will feature in the performance at the flower market. Throughout your practice, characters, objects and forms reappear in different settings, often partially or fully transformed. You are also going to be recording the performance and later on producing a film.
Can you describe the other characters? There will be The Eye, which is the camera. The Eye is also an instrument of visual recording, mounted on a moving track so I can hit three solid points of perspective. The furniture on that thing will be supporting my body to hit those angles. Then there will be The Sun, which is the lighting, and The Spying Foliage, which is the sound recorder. When the work travels, this recording will become the sound for the next installation and the film.
There will also be a figure who knows the soil, who grows or has grown the flowers. Does each character have a divided function? A role in the performance at the flower market, and a role in the film you will produce afterwards, or the installation that comes next?
The roles are all divided, because the self is divided. For instance, at the flower market, there will be a six-armed character called The Florist. Later, that character will become The Editor. In your practice, costumes used in performances might later become static artworks, live performances, or films. Before we met, I was thinking about something the artist and film-maker Joan Jonas said recently: Is this also true for the way you view your work?
Time and process and your own subjectivity are really embodied in the things you make. Installation view at Serpentine Park Nights, London. Was your performance Seasons End: Out of Body at The Serpentine in your first performance?
Tamara Henderson: 'You could say the maquettes were the hypnotherapy I did at Gatwick airport'
Yes — it was my first experience of going into a space where there is someone else looking besides myself, where there are more eyes around. In that performance, I was also the camera. I shot probably two rolls of film, maybe less, and that footage is in the Seasons End: Out of Body film that I finished in March for a screening at Tate, which was the first time I showed it.
Can Seasons End be described as a series?
Tamara Henderson: 'You could say the maquettes were the hypnotherapy I did at Gatwick airport'
It unfolded over a number of exhibitions and events, and included characters who migrated between locations and changed along the way. The main character is a scarecrow who passes through a cycle of health, sickness and eventually cremation. I think of that work as a short life cycle: The character emerged during a residency at Hospitalfield in Arbroath, Scotland. I had previously started to make the costumes in Istanbul, and they developed alongside the scarecrow in Arbroath.
The Doc was by her bedside, there was a system of water feeding her drips, and clay was applied to her body. Basically, we burned that sculpture — we transformed that 4-metre long object into ash. It was quite an experience: Installation view at Rodeo, London.
You can use ash from cremation as a ceramic glaze, so we are trying to use a glaze made from her ash on a couple of the pieces. What happened to the scarecrow after you cremated her? I had a show that opened in March at Douglas Hyde Gallery in Dublin, and all 50 costumes were on show.
She also has a water system, which is kind of like the urinary tract, that emits a moth repellent. Installation view at Oakville Galleries at Centennial Square. So much of the work is textile! I once saw a moth in the gallery, and a woman gave me a moth repellent recipe that had around 10 ingredients in it.
Meet Andrea Henderson of Khapture Photography & Design - Voyage Dallas Magazine | Dallas City Guide
I got an apothecary to mix it up, and then I dropped the tincture into the water system. Do you see the work you are making at Cass as an extension of Seasons End, or is that period finished for you now? I feel like I opened up a new book after the Douglas Hyde Gallery. It was a great experience to have the 50 costumes there and to see the works all together, and I felt ready to let go of that process. I've spent the majority of my life living outside of New Zealand.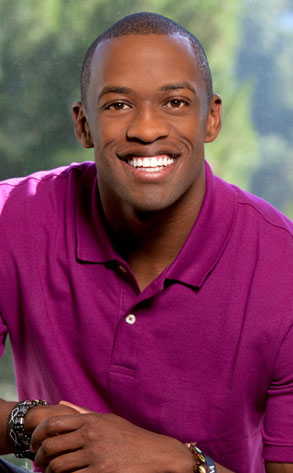 When people ask me where I'm from I tell them I'm a Kiwi. I'm proud of that fact and I identify as a New Zealander. I'm looking at property in New Zealand because I'd like to have a place there that I call home, but we'd still have our place in Sydney too.
My way of staying in touch with New Zealand is by working there as much as I can. I also regularly shoot for Nature Baby. I love coming back to New Zealand to work. I've never been the most popular photographer and I have moments where I don't feel successful at all. I've always been a little under the radar, but I've got longevity. I've tried to develop a style so when people look at a picture they can say 'Derek Henderson took that picture'.
It took me a long time to get to where I am, but in the last few years it has really been paying off. At the end of my career I don't want to be remembered for anything. I think it's more about enjoying yourself from day to day. I like just doing what I do and getting on with it.