Reg wind power meet the team bios
Annika invests in building the team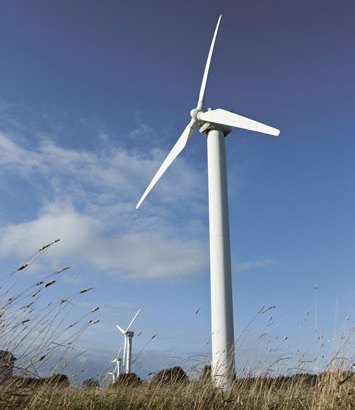 The first major offshore wind farm project is the Vineyard Wind COWI expects to increase the staff from the current two employees at the. Commercial Manager at REG Power Management Limited Renewable energy specialist with extensive experience in wind farm, solar and bio energy procurement, contractual discussions to concluding agreements ensuring they meet lender Activities and Societies: Active member of the Geology Football Team. APEM | Company reg no. Home · Industries · About Us · Careers · Team · News & Interest · Innovation & Research · Case Studies · Contact Us.
Mark Jowett Remote Sensing Technical Specialist John and his team are critical to ensuring we gather the best possible data from our aerial surveys. Sophie Nunn Alexander specialises in marine and terrestrial strategic environmental assessments for all scales of infrastructure projects.
He has also sat on various Environment Agency advisory committees and is chair of the North West branch of the Institute of Fisheries Management.
Adrian is an aquatic ecologist who joined APEM incoming from an academic background. Stuart began his career in with the Institute of Freshwater Ecology in the UK, publishing a number of scientific papers and becoming a specialist in fish migration. Dr David Bradley Director of Freshwater Ecology Consultancy David combines his technical specialism in hydro-ecology with executive level management. He leads a team of consultant scientists who are experienced in hydro-ecology, freshwater bio-assessment, water quality, catchment management and natural capital; delivering a range of projects for the water and energy industries, environmental regulators and conservation bodies.
David and his team support evidence based, sustainable activity, with a mission to protect the aquatic environment, whilst ensuring the supply of clean water, electricity and food.
COWI expands in the USA to meet mar-ket boom in offshore wind farms
A passionate fly-fisherman, David is never happier than at the waterside. He has worked predominantly in businesses where high quality technical services are fundamental to the financial success of the organisation. Since then Pete has led the development of robust field survey design strategies, particularly during the implementation of new techniques devised by APEM. This has involved developing strategies to classify fish habitats in UK rivers, new approaches to monitoring conservation species in SAC rivers, and more recently devising a methodology for identifying and mitigating the sources of diffuse pollution in rural locations.
This research was integral in the survey design and implementation of the — EA Diffuse Pollution Projects, a pioneering approach to monitoring and mitigating diffuse pollutants in England and Wales. Formerly a university lecturer and then director of the Freshwater Biological Association FBAhe is experienced in explaining aquatic science and management to those without scientific training or experience.
He is regularly involved in developing and delivering both formal and informal training programmes for APEM staff and external organisations. Mike has many publications from his research into rivers, lakes and wetlands in Europe, Africa and Central America.
He graduated in Business and Finance at Salford University. David Hall Director of Biolabs and Marine Consultancy David has led our marine and freshwater laboratories since and is a marine macrobenthic data quality assurance specialist. He is the leading macrobenthic analysis auditor in Europe. His audit work also extends beyond European waters, ensuring that laboratories comply with best practice systems for marine biological sample processing. Nicola has specialised in fisheries engineering, migratory and estuarine fish dynamics and marine ecology in general throughout her career.
Nicola is well known for her fish entrainment and screening expertise within the UK having been directly involved with the development of best practice guidance, the organisation of a specialist UK conference and the production of numerous papers on the subject. Working across the flow regime and in a wide range of UK river environments, Dan specialises in large, high profile and leading edge water resources, drought and hydro-power studies, to which he brings technical, project management and operational management expertise alongside a broad understanding of river behaviour and legislative drivers.
Mark has managed both private and public sector projects ranging from EIAs of large offshore wind farms both around the UK and overseas, to the assessment of anthropogenic impacts on birds in Special Protection Areas for government regulators. Mark has made novel use of technology to deliver solutions for clients. These include making accurate assessments of the use of offshore habitats by seabirds, as well as estimates of avoidance rates of birds to wind farms.
His research and development of new technologies has helped to put APEM at the cutting-edge of remote sensing. David leads our remote sensing team and regularly manages projects, undertakes analysis of data and compiles reports for clients.
Cutting costs with a new design database for offshore wind farms
He continues to deliver services at the highest standard using the latest technology. Hannah Austin Principal Freshwater Scientist Hannah has a particular focus on the Water Framework Directive, water resources, drought and hydro-power studies. She has a detailed knowledge of surface water hydrology including both lake and river systems. He has worked on a broad range of projects from creating and delivering water quality monitoring programmes to being a technical lead feeding into EIAs for major infrastructure projects.
As well as natural capital and ecosystem service assessments, he also has extensive knowledge of Water Framework Directive assessments, water quality modelling, catchment investigations, water cycle studies and eutrophication investigations. His experience has resulted in him being contracted to carry out reviews of environmental statements and reports to inform appropriate assessments for the government and its agencies, to prepare such documents for statutory decision makers and commercial developers and to appear at public inquiries, examinations and hearings to present evidence and be cross-examined.
Dr Tim Coppack Associate Consultant, Germany Tim has been working as an ornithological consultant in Germany sincespecialising in the implementation and coordination of digital aerial monitoring programs and platform-based surveys to assess the potential effects of marine infrastructure in particular offshore wind farms on birds in accordance with German governmental standards. His expertise includes the application of dedicated RADAR and automated night-vision camera systems to assess the risk of collision for birds passing offshore wind farms.
Paul Gratton Principal Freshwater Consultant Paul specialises in fisheries engineering and freshwater fisheries ecology.
His experience in aquatic engineering projects includes the appraisal and design of fish passes for salmonids, eel, lamprey and coarse fish species at a wide range of barriers to migration. Common mindset is key In the world of construction and engineering projects, the personal element in offers is usually limited to describing competences and profiles of the team.
But no matter how technically excellent a team is, it does not necessarily make them excellent performers, Annika points out.
Meet the Team | APEM
Annika's approach is based on experience from project management, planning and designing many large and multidisciplinary projects, mainly in Sweden, where Annika comes from. A project team consists of individuals with different personalities, different ways of working and communicating and a base of diverse experiences. All that must be transformed into a common mindset from the beginning.
Annika Bergholtz How to avoid a battle of the experts InAnnika embarked on her most challenging job so far as a project manager: The underground Central Station in Gothenburg. The project itself was of huge dimensions, and it was technically challenging because of difficult soil conditions and closeness to existing buildings.
It was a joint venture with another consultant company and more than people were involved. One of her goals was to shape a team, where nobody could tell if a person was from one company or another.
Many teambuilding activities were necessary - such as workshops to define common goals and deliveries, and a large kick-off with a Regatta on the sea just outside Gothenburg.