Chagos Trench - posavski-obzor.info
It is optimized for low size, weight and power (SWaP) to meet industry requirements without sacrificing reliability, ruggedness or performance. reviews of Chago's Cantina "I met here for my first Bumble date because I have been to Chagos a number of times and am familiar with the vibe of the. Chagos Pernil Asado. 10 Photos 34 Reviews. $ . We had the large appetizer sampler with meat and fried veggies. It only comes with two types of.
The 29th saw wind in short and erratic supply, so when our progress fell to below 3. By mid morning on 30th we had both headsails set for a run downwind to Scott Reef, an isolated reef miles along our route to Cocos. We arrived after dark and due to lack of definitive information on our chart and a poor radar picture of entry behind Sandy Island we chose to stand off until daylight.
Leaving Darwin there was very little wind so we motored to clear Cape Charles where we anticipated better prospects. It is a common patrol area for illegal immigrants and fishing.
The boarding party came over and made the general enquiries. When asked for my name I gave it along with my ex Navy official number. This was appreciated by the boarding party, one of whose father had a number close to mine so some camaraderie was entered into before they moved off to board the fishing vessels.
Although Scott Reef is within the Australian Fishing Zone, traditional rights are given to Indonesian Fishermen who can access the reef, however they are only allowed traditional methods. After the Naval interlude we set about commissioning our new Bauer Dive compressor, pumping our tanks in preparation for a dive in the afternoon. In the morning we all went for a snorkel around the vessel and up onto the reef edge in crystal clear water over pristine reef.
We were enjoying our swim when I looked over at Lynne to see a sea snake close to her. I swam over to draw her away from it only to be advised that she was well aware of its presence as it had aggressively swam at her legs touching her and needless to say, wearing only a bikini and being caught unaware of the approach, she was somewhat upset by the incident. On closer inspection of the coral we found a number of other sea snakes that were in pairs. It was obviously mating season when they become aggressive.
The venom from a sea snake is very toxic however there is an upside in that they have a very small mouth and the only place that they can inflict a bite is on the ears or small fingers. We returned to the vessel, had lunch and prepared for an afternoon dive.
By the time we entered the water it was high tide and a chop had developed as the water passed over the reef, thus reducing visibility. Dive over, we pumped the tanks, washed, dried and stowed the gear and enjoyed sundowners as the Navy returned to anchor in the lee of the reef for the night.
June 1st saw us depart the reef at in a stiff North East wind with one reef in the main and headsail set. As the day wore on the wind dropped such that we were down to 3. It was just set, boat speed picked up to 8 knots and we were about to furl the headsail when the MPS ripped across the head and all down the leech. This was quite a setback as we had used it in stronger conditions in the past and were very surprised and disappointed in this happening.
Sunday 2nd we stayed with the Headsail and Staysail as it gave us the best combination of speed over ground on our rhumbline. Sunday lunch became a special event as we all sat in the cockpit juicing some of the Ruby Grapefruit and Limes. A suggestion from Carolyn, why not try various concoctions of these juices diluted with Vodka? Great idea, but unfortunately nobody bothered to log the variations of concoctions and next day nobody remembered the voting sequence, but a fun day was had by all.
Monday 3rd, winds moved more to the East from NE and strengthened, however the expected equatorial current was not doing what it was supposed to.
In fact what current there was, was against us and our anticipated voyage time of days to Cocos slipped behind. We were down to 3rd reef in the main with the staysail set to ensure not to overload the rig.
The variation in wind strength and direction created a number of dog legs in our rhumbline. Amarula was heavy on the passage as we had all our belongings onboard at least half a ton of books as well all our spare pumps, filters, cleaning agents, tools, bolts, nuts, screws etc and anything else that we thought may come in handy over the next year or so.
Added to this lit of fuel, water, 14 cases of beer, 3 cases of wine, 12 litres of spirits, the remnants of a case of Amarula taken aboard in Southport and provisions for 5 voracious eaters for 50 days. It is a week since we had a visible sun, and is the first time for a week that we can open the hatches and let fresh air circulate without the fear of either rain or spray entering the living spaces.
We have had air passing through the cockpit door but there is no substitute for sunshine. We spare a thought for our seafaring forefathers when we experience a passage of time without the possibility of a midday sun sight. It is less than years since any accurate time piece chronometer was developed, replica of which Cook took for assessment on his second voyage of exploration in It was not until after this time that any semi accurate form of determining longitude became available to mariners.
In weather as we have experienced over the past week, the sailing ships would navigate by dead reckoning for a week without an accurate fix using primitive charts and no navigational aids, indeed a time in history of wooden ships and iron men. For the past two days we have had the current against us, the wind has moved from SE to NE and now is back into East.
The sea is very confused so we are running downwind on our rhumbline, with both headsails set and the starboard engine helping us along at a speed of 7 knots.
We are hopeful of changes in wind direction and strength to the SE to give us a better angle, also a current change, to help us along. Since Sunday we experienced some frustrating sailing with a number of wind shifts, none in the desired direction or strength of any significance and quite a number of rain squalls, all of which had their own mini weather pattern. So, to ease the situation and keep up the daily average we used one engine to help us along.
This is our first sight of land for 15 days, the sand cay about the size of two rugby pitches, devoid of vegetation at Scott Reef does not count as a land sighting. As we closed on the Island the skies cleared as if we had given instructions to God.
In Cocos became an Australian dependency and in the interests of Clunies-Ross were purchased by the Australian Government, with the exception of the Clunies-Ross homestead on Home Island. Both Islands are served by a regular Ferry service across the five miles of lagoon. As the party reached the station a signal was sent out to a Convoy of Allied ships in the area. HMAS Sydney was dispatched from the convoy, located Emden and after an engagement of 5 hours the Emden sustained such damage that she was run aground on North Keeling Island, 20 miles north of Direction Island and the destroyed Cable Station.
Copies of the original transcript of this action, as written by Captain Glossop of HMAS Sydney, are in a wonderful Museum on Home Island with many other artifacts and photographs of the history of Cocos. Of particular interest are two intact sailing scows, built of teak by George Clunies-Ross at the turn of last century, styled on the Shetland Islands whaling boats, both are works of art. His uniform of Customs T shirt and swimming trunks is not what one expects, however as he has to swim to his boat anchored at West Island before his visit we appreciated his dress code.
Darryl gave us a very good briefing on what we could see and do during our brief visit, in way of dive sites, provisions, communications and transportation. He also convinced us not to send our spinnaker to Perth for repairs, as there is a considerable backlog of freight for the twice weekly flight and sail repairs are given a low priority.
On Direction Island there is a well constructed shelter about 6m square that is adorned with names and memorabilia of previous visiting yachts and special events, such as the Cocos HHH th Run in March We noted a few yachts that we know and set about leaving Amarula memorabilia for posterity.
This was achieved by group effort of all hands. A large bleached driftwood tree, complete with root structure, was manoeuvered onto the bow of the dinghy and transported m to the shelter where we placed it in pride of place between two coconut palms, decorated it with a large piece of rope found on the beach and delicately engraved Amarula June into the trunk with a battery drill, the whole structure then being adorned with an empty Amarula bottle suitably dedicated to the cause.
A fine piece of artwork! The idea is that you enter at a convenient point relative to tide and sea conditions and let the Rip carry you along whilst you view the fish and coral. Where this gutter ends some very thoughtful people before us have rigged a floating line where once you are through the Rip you can take hold of the rope and pull yourself back to the island. This was a fantastic experience, like being in your own private aquarium. At the point of entry the water was crystal clear and about mm deep, and as we put our fins on we could see angel fish, butterfly fish, barracuda, golden trevally, unicorn fish, cleaner wrasse and even black tipped reef sharks.
Where we entered, small waves were breaking sending spirals of air bubbles below, a bit like sitting in a champagne glass while it is being filled, and all the time a myriad of fish all around. As we were swept along the fish and coral life changed, fish being bigger and coral more colourful until a definite gutter is formed with a coral wall on the south side in which snappers, mowong, surgeon, unicorn and parrot fish, intermixed with moorish idols and trigger fish.
A few caves at 6m were home to two large grouper with 4 white tip sharks as house guests. We all came out at the lagoon end like young kids at a fairground that had free rides, all going back for more, and more.
Each time viewing from a different angle as we learned the ways of the currents and how we could best utilise them to our advantage. Undoubtedly this was the best snorkelling I and the others had ever experienced, simply brilliant.
However it is our intent to try and find something better, a tough assignment but we will take it aboard. Every place has a story with a twist and Cocos is no exception. There is a dedicated group on Cocos who wish to improve the lot for themselves and visitors. To this end, it was decided that a confiscated fishing vessel, rather than being burnt, should be sunken on a ledge next to a step drop off to improve this particular dive site.
All was in preparation, boat to be sunk, barge alongside with the new mobile crane aboard to set the anchors that secure the wreck.
Somehow instructions became confused, after the boat was sunk and when the mobile crane had the jib at full extension with a mooring weight on the crane hook. We were informed that with elegant grace, pace and style, the crane jib entered the water, closely followed by the rest of the machine, to join the wreck on the bottom and to improve the quality of the dive site. The next day, Thursday, we all dived on the wreck and the crane, both of which are upright, the crane in all of its splendour is about 20m from the wreck, on the downhill side with the boom at full extension pointing North East.
It was a great dive in 16m of water with 30m visibility.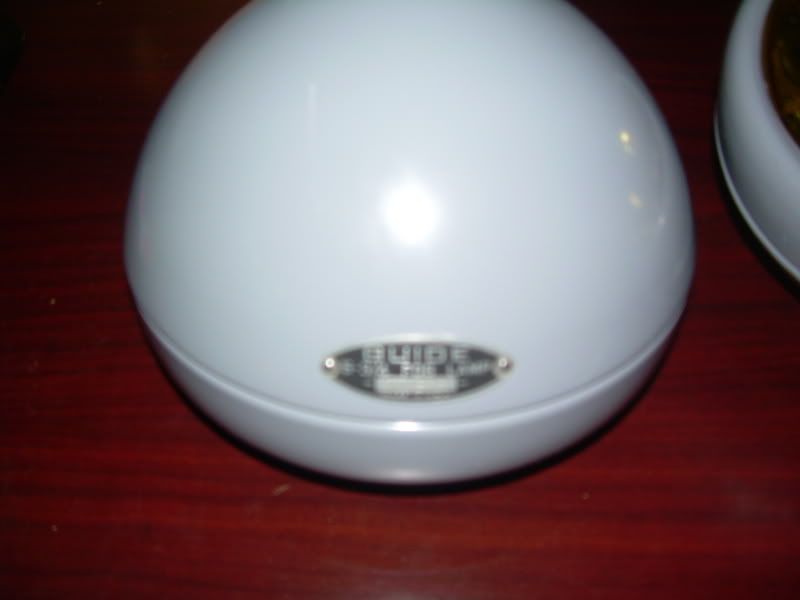 When we asked Darryl about this site, he was not thrilled to talk about it, however he did inform us that the crane driver did return the keys along with the number plates. I wonder how one explains such a loss of a crane, given that it is Later in the day, we returned to the Rip for more fairytale rides through this kaleidoscope of colour, before sundowners on the beach by our work of art. Things do not always go to plan and we had some delays. However we managed to get the documentation done before the deadline of and managed to catch up with Cocos Hash Haberdash and swap some shirts from Dar Es Salaam Hash.
We arrived back at Home Island at to meet up with Cathy, Carolyn and Peter and set out to visit the old homestead of Clunies-Ross. It has not been lived in for some time and is in disrepair, however we were informed that it has been recently sold to an entrepreneur from Perth who intends to restore it to its former glory, a definite challenge but would be interesting to see.
Saturday saw us up early preparing for our departure. We had a last few blasts through the Rip, some farewells to folks on the shore and out of the anchorage by We sailed to North Keeling Island to see if it were possible to dive on the wreck of the Emden. I had particular interest in this as being ex Royal Aust. Navy this was the first engagement of the Aust Navy. The third Sydney was an Aircraft Carrier, saw service in Korea, Malaya, Borneo as well as in Vietnam after being converted to a troop ship.
I served on that ship for a total of 2 years over 3 different periods from to There is currently a 4th warship carrying that name with distinction. The Emden wreck site on North Keeling was exposed to prevailing sea and wind and was not an option to attempt a dive or snorkel, so we anchored on the sheltered western side of the island and after studying the shoreline through glasses for a soft landing, Cathy, Lynne and I swam ashore to investigate.
It was low tide and the landing through surf onto shelving coral rock the exposed sand looked good from the boat was carried out with very little dignity.
We were unceremoniously dumped by a large wave always happens and left sprawling on difficult flat coral bottom in attempts to scramble ashore, but we managed with minimal scratches and bruises. We were rewarded by the sighting of a large female turtle landing on the beach as well as numerous nesting areas of the local sea birds.
Adjacent to where we landed were the remains of an old boiler that was used in the production of Copra and the small rail lines and remains of trolleys that transported the coconuts to this area for processing. Our new book will be entitled ways to eat shark, having caught a larger one only 2 days earlier. It was by the time we weighed anchor and set sail for the mile trek to the Chagos Archipelago.
During the first two days we saw a number of Indonesian Tuna Longline vessels, up to 4 in visual contact at one time. These timber boats about 25m long with the traditional structure of heavy flared bow with long and elevated house structure built on the latter half length of the vessel.
This gives them a very distinctive silhouette when viewing them at sea. At night time they are well lit and we can see the light loom and lights on the horizon well before we can pick them up on the radar. Being wooden boats with very little metal overhead gear they are not a good radar target. These guys are obviously a lot better at catching tuna than us, we have had lures behind the boat since Darwin. We had two mackerel and a barracuda in the first miles, but since then our only claim to success is the loss of 6 lures without seeing a scale.
This is not a desirable claim for an ex commercial fisherman, but by the time we hit Chagos I will have regained my killer instinct and will slaughter without restraint until we have a freezer full of prime reef fish. Friday saw us pass the halfway mark from Darwin to Dar, so each mile now is on the countdown, only 2, miles to go. We have been passed a challenge the past 5 days with light and variable winds.
In the past week we have been as far as miles north and 70 miles south of our rhumbline to Chagos in search of more favourable wind and current. It seems that neither the South East Trade Winds nor the Equatorial Current have bothered this year to read and adhere to the Admiralty Pilot books and other guides to sailing the Indian Ocean. The wind has been negligent in both direction and strength also the South Equatorial Current that traditionally runs in a westerly direction has been conspicuous by its absence.
Yesterday was a beautiful day exempt of wind. We had been motoring, but by mid afternoon we needed a change so we dropped the sails, killed the engine and all went swimming in one of if not the largest heated salt water pools in the world.
Deported Chagossian islanders to refuse British educational aid
We attached a safety line to grab as the swell was pushing the vessel along and also one of the life rings was launched as a play thing, also well attached. It was a wonderful swim in the azure blue water, stunningly clear and wonderfully acceptable to the body. Carolyn failed in her attempt to duck dive to the bottom in the 5,m depth, so her Dive Instructor status is in serious doubt, however she will be given a chance of redemption at our next dive site. Last night we sailed direct downwind under both headsails making an average of 3.
In Bertarelli sold the company to Merck for many billions of dollars. In his private life, Ernesto Bertarelli was just as fortunate. The couple have three children aged 14, 12 and Together with his Team Alinghi he won the biggest trophy in the sailing world twice — in and Now, the remarkable entrepreneur has found a new challenge — raising awareness for the crisis of our oceans.
With his family-owned Bertarelli Foundation he is taking on their biggest project so far: With its vast size of 23, square miles of shallow limestone reef it is the largest marine reserve in the world.
Bertarelli, what does being at sea mean to you?
Pamina38 Weblog
My love of the ocean was basically in me when I was born. I was raised on the shores of the Mediterranean Sea and moved from Italy to Switzerland when I was seven. My father was a sailor and competed in sailing. I was introduced to the sea very early on when I was one year old. My mother liked to remind my father of the day he turned the corner of the island of Giglio and a strong wind put our boat down on its side.
For a moment she thought they had lost me and searched the boat, screaming my name, only to find me holding on to the roof of our boat. When I was a teenager my dad gave me a boat instead of a moped. It was a small, inflatable three-meter-long dinghy with a small engine.
Fortunately, the guy who sold it to us made a mistake and swapped the cover of what was supposed to be a 7. I was proud of my super-fast boat and zoomed off out of sight of my parents to go swimming. That meant freedom to me. My dad was also the one who taught me how to sail and sponsored me very early on. A love for the sea has been basically in me since I was born.
Australia to Tanzania Passage & Photos | AmarulaSail
You learn about responsibility from an early age, because you always need to see the bigger picture: Also, you cannot just leave a boat in the sea — you have to care for it. It was an exceptionally smart move for my father to give me that boat. He always nurtured my passion for the sea. To make sure I would not run off again when I came back from Harvard, he gave me a seat on the board and a boat on the lake. At the time I was much more interested in cars and buildings, in more concrete things.
I wanted to be an architect, or a car designer, but my father would not give up his hope and his vision. Because as I matured I started to understand that the pharma and biotech business is so much more fascinating. But I feel exceptionally fortunate to have been educated and put in a situation to understand the opportunity of change. When did you realize, personally, that our oceans are in crisis? I had my very first encounter with the pollution of the sea when I was only three years old, cruising around Ponza.
I remember I came off the beach with a lot of tar on my skin that I could hardly rub off. At the time the big tankers were going into Naples, and washing their tanks off the coast off Ponza. Today, cruising with my wife and our three children, I realize how very drastically places change. We probably own the most traveled yacht in history, having done several trips around the world. Just last week I came back from the Marquesas Islands in the Pacific. We have been exposed to incredible places, but at the same time you realize two years later you do not come back to the same place.
Last year, I visited Australia. The Australians are doing a fantastic job preserving the Great Barrier Reef and controlling overfishing.