Dj rush meet me discogs review
Record Store Day the exclusive releases in full | Music | The Guardian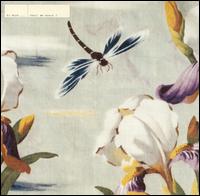 DJ Rush Isaiah Major[1] (born January 9, in Chicago, Illinois, United States) best , Ekspozicija Ena: Meet Me, Explicit Musick posavski-obzor.info .. as ' Single of the Week' in Melbourne's Beat magazine by reviewer Andrew Mast. View credits, reviews, tracks and shop for the CD release of Ekspozicija Ena: Meet Me on Discogs. Now, our fine friends over at Discogs, the essential online marketplace where you can The summer of what a glorious rush of music.
Lilting music box patterns gently surface out of a rumbling frost, as forlorn harmonies issue from overcast fields. In frigid, fragile understated constructs, bitter tones creak and scrape - as an environmental message is sent through. The one missing piece in most EM is ideology, so beyond its excellent concept and production The Great Crater offers a psychological depth not present in other Electronic work. Listening to Scanner, we find that he is not like other musicians.
As he reaffirms the resiliency of the artistic imagination, we feel the growing impermanence of the permafrost, and that The Earth's silence may be its one remark. He joined hands with the Italian label Glacial Movements to unleash this new opus, which is inspired by the tale about strange circles appearing in Antarctica. Scanner remains a creative project, which each time again seems like exploring new paths. The work is sophisticated, sometimes extreme, but then refined with subtle bleeps and field recordings.
Rimbaud transforms noises into new tones, creating an abyssal sound universe, which is now quiet and prosper and next creating mystery and paranoia. Next to the familiar experimental sound manipulations he achieved his work with other elements such as epic- and cinematographic arrangements and even the sound of classical instruments.
Scanner remains one of the most prolific, and creative spirits of the experimental scene. His work brings electronics towards a higher dimension where multiple influences and an impressive noise canvas have been merged together. This is an album with a visual strength, which you can relax on, but still getting frightened. Experimental music becomes a great artistic creation, which is the mark of all music geniuses.
Robin Rimbaud is such a prolific artist it becomes more and more difficult to get surprised by his work. The label invited him to create an album inspired by the strange circles appearing in Antarctica, discovered in There is growing concern that it could lead to further disintegration.
The Great Crater opens with a mainly electronic setting, but introduces more string ensemble arrangements towards its end. The album is as unsettling as it should be, given the theme it deals with. But with The Great Crater, Robin Rimbaud aka Scanner has managed to compose a piece of work that swerves from awe-inspiring aural soundscapes through to oddly unsettling reveries.
The Great Crater is a work that had been commissioned by independent label Glacial Movements, inspired by the strange stories of odd circles appearing in Antarctica. Initially thought to be an impact crater from a meteorite, ground surveys revealed a 2km diameter depression with vertical shafts in the middle. Researchers suspect that although the formation was triggered by natural processes, the effects of global warming were making things worse.
As a result, The Great Crater combines a series of immersive soundscapes that at times bring to mind chilly icy landscapes. Over the years, Robin Rimbaud has charted an intriguing exploration into the world of experimental electronic music.
Search Results
Joy Division Reworked, a collaboration with Heritage Orchestra. Scanner presented one of the standout moments at the 22rpm event earlier this year. It provided an opportunity for Rimbaud to showcase The Great Crater, where the work was augmented with striking visual projections of bleak landscapes and floating clouds.
Listening to The Great Crater is like being exposed to the sounds of an alien world. The tonal shifts and brooding unease broken up with more fragile, airy compositions. The end result is less listening to a body of work and more being immersed into a physical experience. This London born artist has released a countless number of productions under different monikers.
However, he gained world-wide recognition since the 90s as Scanner. How the hell do you start collecting sounds and noises to compose an album around such a theme? How to begin anything is the biggest challenge but I maintain a good discipline towards work, beginning every day in the studio, Monday to Friday, early in the morning and working until I have a substantial archive of sounds which I can draw on at these times and had various records of ice flows, melting ice and so on which I could use as an accompaniment to more electronic sounds.
I had the focus of time, which always helps, having decided to write the entire album within one week, so kept to my own deadline laugh. I imagined it as scoring a film, beginning with a massive explosion of ice, quite literally the earth opening up, then moved through a variety of moods, until the end when it offers a sense of optimism, yet still tinged with melancholy and concern. I had this picture in my head as I wrote the album so that helped make the theme constantly connect to the music.
Can we compare a colour to a noise, maybe a picture or painting to a song, images to sequences? What does it evoke to you and what kind of artist are you today?
Dj Rush gute alte zeiten
I frequently use painterly terms to describe my work, speaking in terms of texture and surfaces, so though the tools may be different I believe we share very similar approaches to composition. A canvas or sculpture is not so far removed from a piece of music of a certain length, and we can consider the frame of a piece of artwork not dissimilar to the timescale of music, containing it. In actuality I visit far more visual art shows than live music and find them continually inspiring.
When travelling for work a key focus is also to consider what exhibitions I can visit whilst overseas too! You say it will be one of your most personal albums to date.
Can you give us more details about it? This time it was prompted by a series of truly horrendous losses, with my entire family passing away in a very short frame of time, one in an especially brutal and unforgiving manner, and trying to deal with such losses whilst maintaining a public persona in terms of performances and so on.
You released a split work cf. What is the value in speaking the same audience your entire life? The very idea of collaboration and connection is key to my practice and approach to life and work. Sharing work if only on the other side of a piece of vinyl is a way of moving forwards in an unexpected manner.
I was fortunate to see the band in their earliest incarnation back in the s when they were playing underneath railway arches and all manner of strange and wonderful locations. I was a huge admirer of their work and over the years our paths crossed a number of times. I was invited to then speak at the book launch in London and in addition to DJ afterwards, so rather than simply spin out music of other people I decided to make my very own direct approach to some classic Test Dept tunes and rework them, all of which are available to listen and freely download online still.
I would like to feel that change is a key component in any life and that my work and ideas have developed over this time, as well as myself of course! Over this time my enthusiasm for new music has never ceased and to this day I both treasure my earliest record and tape purchases, as well as all new vinyl and CDs that I continue to buy today.
It inspires, comforts, accompanies, entertains and bewilders me in equally positive measure! For close to 30 years now, Rimbaud has been a major force in sonic art, crafting experimental sound pieces that connect a beguiling array of genres for concerts, installations, and recordings.
As Scanner, Rimbaud's output is just as sprawling and dense—take a look at his discogs page and Rimbaud's relentless work ethic will be instantly apparent. Since the release of his first self-titled album inRimbaud has clocked over releases as Scanner, including albums and EPs for Sub Rosa, Ash International—of which Rimbaud was an early operator—Room40, Parallel Factory, Bette, and his own Scannerdot Publishing.
Rimbaud's latest two offerings arrived in the last few months of and presented two deeply affecting albums.
The first, The Great Crater, was commissioned by Glacial Movements and acts as a score for the appearance of strange ice circles in Antarctica and the subsequent discovery of underground lakes; while the second, Fibolae, a haunting and meditative collection of electronics, is the first studio album under the Scanner moniker sincerecorded after he lost his entire family and left the comfort of a familiar city London to live in a former textile factory in the UK to re-invent his life. What was your entry into music?
We had a cheap s tape recorder at home and I used to record TV shows like Spiderman on it so I could listen to them later on, as VHS tape recorders had yet to be invented. Then I realised I could record our birthdays, holidays, Christmases, trips on the school bus, the sound inside our fridge etc—rather like the way people use their smartphones today to photograph all the time. So the tape recorder offered me a way to record the world around me, without any ambitions of using it in any other way, but just because it was there and accessible, and of course, fun to do.
With all my family now deceased, it was also an extraordinarily moving experience living through those ghosts. So sound has always played a part in my life. So it was the technology itself, as simple as that sounds, that drew me into music.
Did you come from a very musical background? None of my family had any artistic or creative inclinations, although they listened to music all the time on vinyl, cassettes, and the radio.
My family was a very normal working class British family, living in constant debt, working standard jobs to try and make a living, as cleaners, decorators, or postmen. The very concept of using creative art forms to actually make a living was a very foreign concept but I knew from a very early age exactly what I wanted to be doing.
I cannot explain how I felt this with such confidence but I just did. What led you to electronic music? I was born in the s and so growing up in the s offered a different approach to life than it does today. Technology was not as abundant then as it is today, and the very idea of being able to maintain a relationship with the world further than your close friends and family was an impossible fantasy, and could only be achieved by finding a pen-pal on the other side of the globe to communicate with.
Today at the swish of a thumb we can meet people, make sounds, discover new worlds. So for me, the discovery of electronic music was an adventure, full of surprises.
When I was 11 years old we had a remarkable music teacher at school who played us the prepared piano works of John Cage which completely blew my mind, something that was so otherworldly and experimental, yet magical and unforgettable. My love for Cage began immediately. That was rapidly followed up by a chance encounter on the London tube with my next-door neighbour when I was about 14 years old.
It's Psychedelic Baby Magazine: January
He was a conductor and had the visual scores of German composer Stockhausen open on his lap, notating and working on them. I was transfixed by the shapes, colours and wholly alien notes on the manuscript, offering up strange sonic possibilities. Even without hearing a note of Stockhausen I was already fascinated! Then I was fortunate to be given a reel-to-reel tape recorder by my English Literature teacher at school when I was about 15 years old, then borrowed synthesisers from friends, eventually saving up for a four-track Fostex tape deck when I was about 25 years old.
All of these little pieces of technology led to my body of work today. Even when I had a guitar as a teenager, I would detune it and process it with pedals or do all kinds of things with it to expand the sonic palette beyond the scope of the standard sound. Much of your work is centred around crafting music, sound design, or effects for visual components—what draws you to this way of working? In fact, the product is the least interesting part of any project. Like many folks, I like all kinds of music, films, books and so on and in my own creative output am equally content exploring something cinematic one moment, then something with live classical musicians the next, finishing by producing a rock band.
Indeed, I frequently deliver before a deadline. Much of my practice over the years has been focused on collaboration. I am a consistent collaborator in all fields, frequently with artists quite outside of the field of music, and it would be impossible to choose one over another.
It teaches the respect of space but also the relevance of context and extension of one's ideas to the other. They will listen to you if you listen to them, just how life should function in general. Your new album explores themes inspired by strange ice circles appearing in Antarctica and the discovery of underground lakes—how do you go about composing an album when it has a clear theme like this?
How to begin anything is the biggest challenge but I maintain a good discipline towards work, beginning every day in the studio, Monday to Friday, early in the morning and working until 6 p. I have a substantial archive of sounds which I can draw in at these times and had various records of ice flows, melting ice, and so on which I could use as an accompaniment to more electronic sounds. FdM is currently hanging together by a rather frayed string. Found record shops in both, but only purchased a bootleg of a ELO gig one side is devoted to 'Eldorado' - I couldn't resist.
I thought The Durrells was the worse-written, worse-acted and worse-directed series I'd ever seen on TV I saw my first-ever episode of 'Benidorm'. All three series have the tension and dramatic impact of a bad episode of 'Double Deckers', but what is worse is how decent actors manage to drag themselves down to the level of the scripts Craig falling down a hole Nick Saloman referring to me as a 'breadhead' Icarus Peel and Jack Ellister I've already placed an order for 16th Dream best bitter!
Thank you to everyone for a brilliant 15th Dream of Dr. Sardonicus festival - to all the artists and Fruits de Mer fans from around the world who made their way to Cardigan, to everyone at the Cellar Bar, including the two Steves and Colin, Ian at the Mantle Brewery, all the bands that provided CDs for the FdM goodie-bags and of course to Pete Bingham for making it all happen.
Really busy first night and we didn't even have an FdM stall although I did find myself running the Earthling Society stand for a while! I got as far a fixing the deal and date with Virgin Records and the local council but then I couldn't raise the upfront cash to make it happen! Bit of a bizarre setting - the guys set up at one end of the room, maybe 60 beers being served in the same room - which happened to be a scout hut. FdM is on tour, again.
Nothing that persuaded me to release the moths from my wallet but maybe a first sign of spring sales? There's been a helluva lot of vinyl pressed in the last couple of years - I can't help but think there are some warehouses somewhere creaking under the weight of returns FOUR STICKS Saw Billy Cobham play in London this week - still as sharp and crisp as ever - and occasionally employs four sticks to batter his kit, which is tantamount to cruelty to drum skins; made me rush home to dig out 'Birds Of Fire'!
But I guess there's no accounting for musical taste It was really good to see some familiar faces who'd made their way over to Wurzburg from around Germany, Belgium, Italy, England, Wales, even Australia - thank you everyone for your support - next stop Cardigan! Looks like a great place for a festival - but lots of winding steps!
Everything starts with the doors opening at at 3. Well, you'll just have to buy the album then. Lee as support no, they didn't play the pier unless they nipped down to play the slots. Suddenly realised that next Saturday we'll be away from home but remarkably near a very good record shop.
I really dislike what RSD has become but do I go out of my way to avoid the shop, which I'd normally call in on, do I call in after the morning rush has died down or do I make an effort to get there reasonably early queueing from 4am is definitely not an option?
Took about two hours to get into the shop, but then another near-three hours to get from the door to the counter - was this journey really necessary? Of course not and as I thawed out later, I swore once again never to queue up again Resident had really good stocks of everything I was interested in I only missed out on the Arthur Brown reissuethe staff there were very helpful, although it felt like there was room for a couple more behind the counter and a couple less keeping the crowd calm. I know it's too late for RSD to be anything other than a money-making exercise now, but one thought for the future - buyers are already limited to one copy of any RSD release, what about limiting us to a maximum of 20 records too?
Surely no-one other than an ebayer dealer would begrudge that as a limit? RSD The list looks less than exciting - not enough to get me out of bed at 4 o'clock in the morning on a Saturday, anyway - although The Pretty Things' French 7" set would be rather nice!
I'm assuming the Floyd early stuff will be released as an enormous vinyl box-set just after we've cracked and bought it all on CD; meanwhile, one more version of 'Interstellar Overdrive' doesn't really do it for me.
I don't have a bucket-list other than needing to buy a new bucket sometime but, if I did, seeing Engalnd play a test abroad would be on it - Liz and I managed to see the first ODI game against the West Indies last week - a great day, although Liz's question when we took the last Windies wicket, "where's everybody going? The CD's coming together rather nicely, looks like every artist playing will have a track on it.
Etienne, it's an intriguing mix of classic and obscure early 70s UK prog or maybe it's psych? Surely to god someone will at least pick up on Classic Rock I cannot believe it was trading at a lossalthough it's bloody hard to breathe new life into a magazine when the previous publisher has switched off the life support system.
Not yet, but there's a strong rumour that one will be next month - more gloating as and when GET SET The Chemistry Set are auctioning one of their handful of 'ultimate' box-sets to help fund their next recording session; I'm hoping it does well because I've got my fingers crossed they'll want to release the results of the session on FdM in ! I wonder whether it's selling well, or whether it'll be discounted in the new year?
I mention it because: I was happy to ignore them until they halved the price of a load of their toys this week yes, I know, anyone in their right mind would continue to ignore them.
Steve Bruce may not be our saviour, but we're at least four points better off than we would have been without him. Not long now to the local derby Liz first saw Arthur on-stage in sorry Liz!
I haven't found a list of what was released in this format, so it's no more than a minor obsession at the moment, but it keeps me off the streets for a few hours of the week. If you happen to have a list, then I'd really appreciate a copy, although my bank balance might not as a result RdM That's Roberto di Matteo, the latest Villa boss to be sent packing.
It's easy to be wise after the event, but a club that's been through, and played, so much crap over the last few years, has a rich but completely inexperienced owner who isn't used to losing at anything, probably needs an ugly brute or Bruce of a manager to get back onto some sort of steady footing. WELCOME HOME So I'm having a quick scan round the local Aldi craft section in case anything interesting has been added in the last few weeks yes, i know, very sad and there's a large box with the word 'whelks' on there; well, what's a man to do?