Relationship between board of directors and executive director
Jun 12, So what is the appropriate relationship between board members and staff? However, organizations with an executive director must delegate. To illustrate how boards and new executive directors/chief executive officers The relationship between a new nonprofit executive director (ED) or chief. Jun 26, Nonprofit Board vs. Executive Director. Who's in Charge? Roles and responsibilities of each. How to handle conflict. By nonprofit attorney.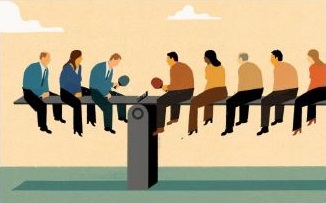 In fact, the only minutes available were for the most recent year. Group home supervisors were in a dual reporting relationship to a manager and a board member.
A board chair twice stepped in as interim CEO then returned immediately to the board. The result was a chaotic, dysfunctional organization, poor labour relations, a funder commissioned external audit, and seven CEOs in 10 years.
Clarity of roles and rules is essential to building trust. This should begin during the CEO selection process. The board, once it has selected the CEO, is responsible for providing support, guidance, advice, and regular feedback about performance, based on objective criteria. The CEO may seek advice from board committees, individual directors and the chair.
However, only the full board has the legal authority to provide formal direction. The relation between the board and chief executive officer should be challenging, yet supportive and positive - friendly without befriending.
It should be arm's length but not adversarial - dependent but not captive. It relies heavily on the CEO as a full partner in the development of direction and policies since the CEO is much more knowledgeable about, and more heavily invested in, the organization. However, it should maintain sufficient independence from management to ensure that it can objectively evaluate CEO performance.
Good governance and board/staff relations
Board members of smaller organizations with a less rigid hierarchy often interact with staff, particularly management staff, rather informally. They are a resource pool, often called upon by management to provide advice or guidance in their area of expertise.
However, they must exercise care and tact in proffering unsolicited advice that may strain the boundaries between board stewardship and management discretion and authority. Their support to staff or other managers is best provided through, or with the sanction of, the senior manager, regardless of the size of the organization. And the senior manager should always be kept in the communication loop to maintain proper lines of authority and accountability.
Insights into Great Relationships: Board Chairs and Executive Directors
The bottom line on this: However, it is equally important that the responsibilities of one do not undermine the authority of the others, and that there is a constructive process for resolution of problems in those areas where responsibilities might overlap. Quick Tips I'll conclude by offering some tips that may help deal with problems in perennially troubling areas: Construct a matrix or chart that defines respective responsibilities and authority in relation to specific tasks in each of the major organizational functions - governance, management and work.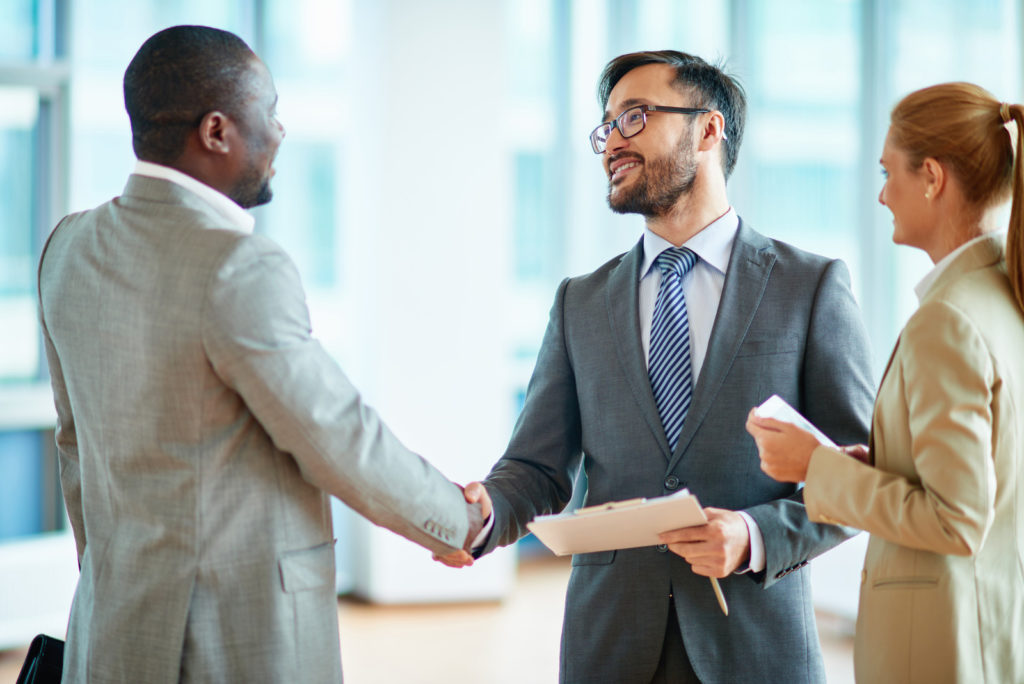 Monitor progress and evaluate performance. Engage in constructive processes for resolution of disagreements, complaints and grievances. Be clear that you expect "no surprises" from management.
The Executive Director and Board Relationship | Minnesota Council of Nonprofits
But do protect your employees from Dilbert's 'boss from hell'! Set reasonable standards for expense claims. Demonstrate respect for respective roles, for policies and formal lines of communication. Demonstrate appreciation for the contributions of staff and volunteers. Focus on the big things and the trivia will take care of itself. Use 'clarity of roles, goals and expectations' as a mantra.
Good governance and board/staff relations
Chant it as you get out of bed in the morning! Sing it in the shower! Include it as an invocation at the beginning of each board meeting! Maintain a sense of humour.
It's known to increase longevity and improve board performance. And, by all means, 'show up'! We heard how board chairs and executive directors can encourage and energize each other simply by being fully present and listening to each other.
Effective Board Chair-Executive Director Relationships: Not About Roles!
The Executive Director and Board Relationship
We also heard that working on the relationship takes time, and that trust stems from communicating regularly and honestly. Below, nonprofit leaders share insights about three practices they use to build trusting relationships with their board chairs: Carving out frequent and regular time together: We try to meet regularly - even weekly if possible — to discuss both board and organizational dynamics.
We have a weekly call, every Tuesday at 8am. Since she is out of the area this is how we feel connected to each other and our work. We visit at least monthly for lunch or coffee. We schedule monthly calls to discuss issues. Board Chair and CEO meet weekly for planning, idea generation, general support.
We schedule one hour calls for the first Tuesday of each month to catch up and review what's ahead. We have done this every month since [the chair became chair].
The Corporate Board of Directors
We also schedule calls the day before the board meetings to review and make any final changes. Seeing each other not only as people with a role to play, but also as a resource offering expertise to each other: I have a monthly conference call with the board chair and vice chair that precedes our monthly executive committee meeting.
This call allows me an opportunity to talk not only about matters that will come before the board, but also to gain advice about situations I am handling. We get together regularly. We have built a strong rapport by striving to understand each other's perspectives and the skills and knowledge we bring to our roles; listening to understand each other and being willing to experience discomfort.
I meet monthly with my board chair over breakfast. We discuss a whole range of things — personal and professional. My board chair is someone I trust to speak openly about my overall concerns or what my expectations are. She also provides me with that in return. Intentional focus on the work it takes to build and maintain a relationship: